Thompson Appalachian Hardwoods, through our operations and affiliated companies, is positioned within the supply chain from forest floor to finished product to produce and delivery quality forest products into any marketplace. This integration within the supply chain provides a consistent and competitive raw material flow for our customers.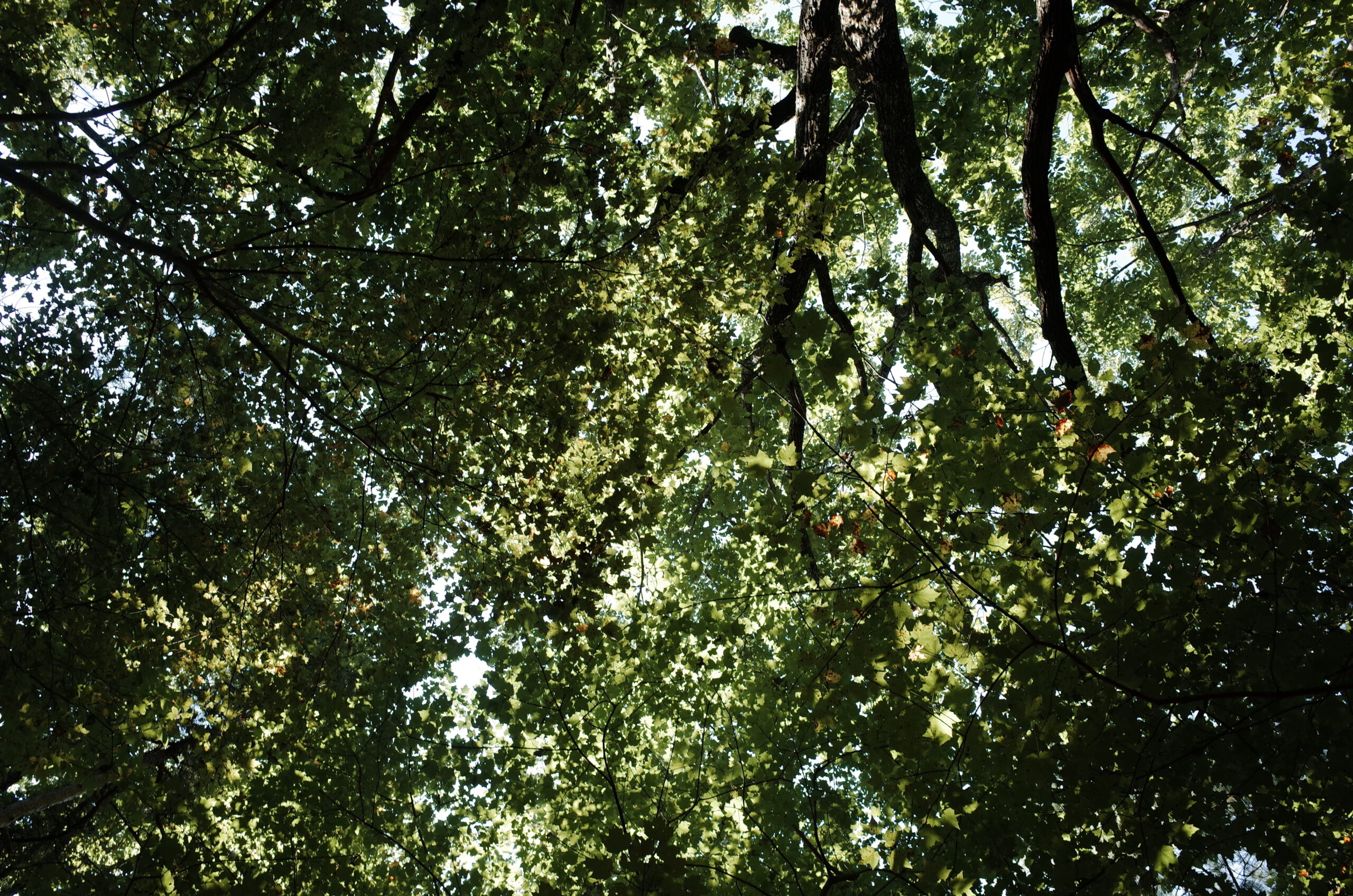 The forest products supply chain begins and ends on the forest floor. Our company provides solutions for landowners from direct purchase of timberland through our affiliate company, MGT Land Company, to stumpage only purchase options. Landowners work with our procurement team to achieve their forest land management goals.
Overall, our land management goal is providing landowners solutions and incentives to keep their timberlands as working forests.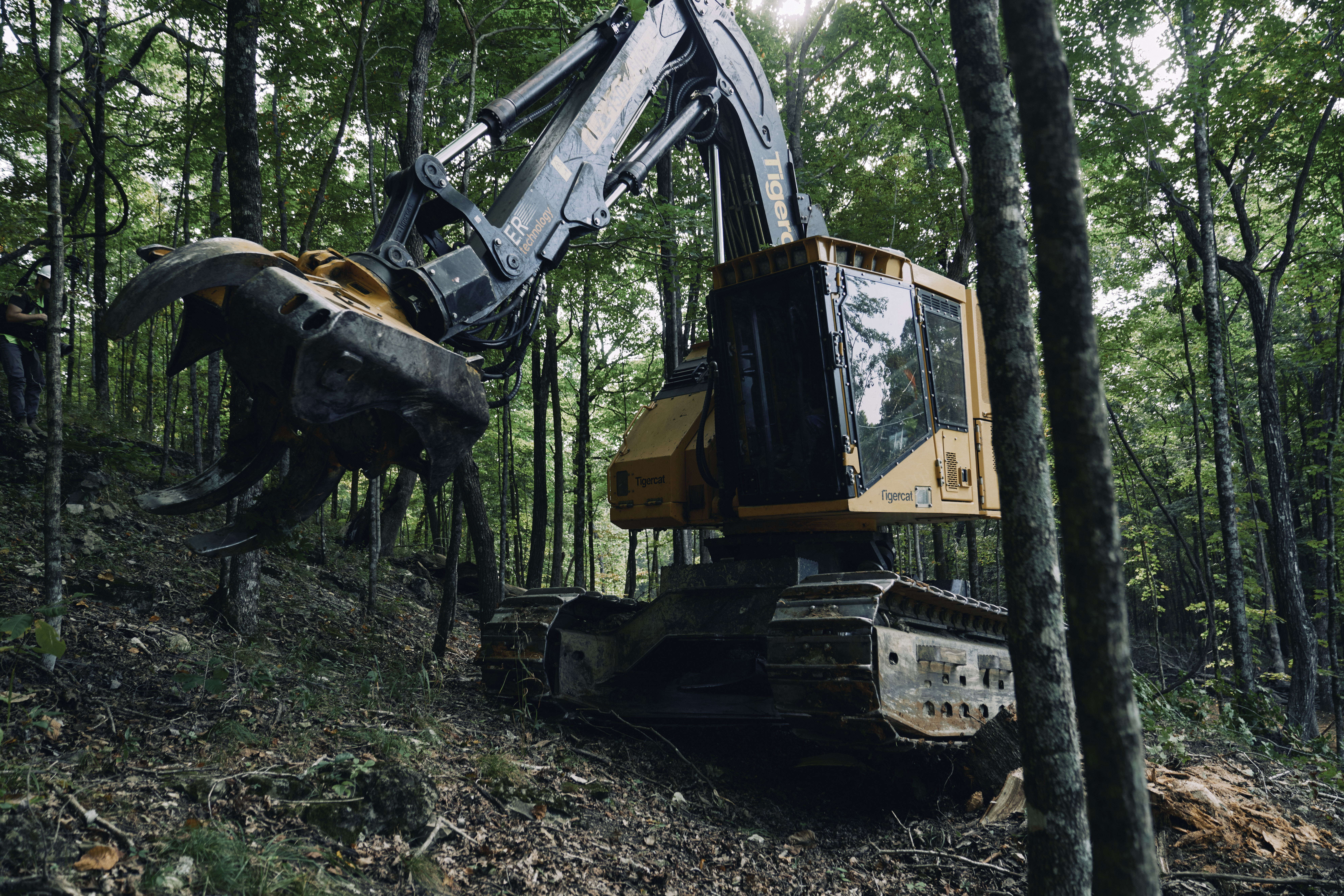 Once landowners decide to participate in the forest products supply chain, safe and efficient harvest is critical to maintain value of the logs. Our company hires professional loggers to execute harvest contracts for landowners.
We also operate our own logging company, Thompson Timber Company, LLC, to meet the growing demand for timber harvesting professionals.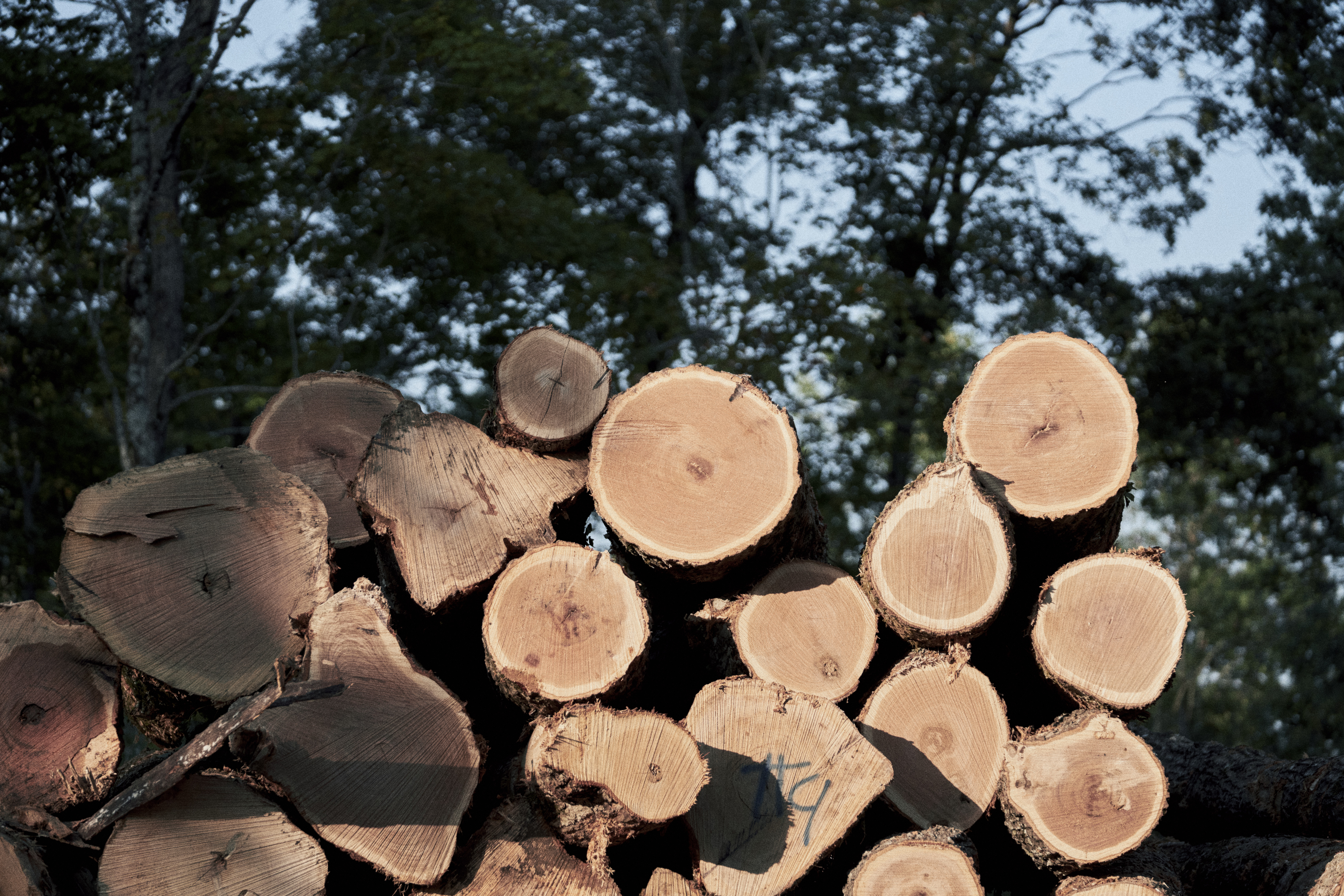 Our team of professional foresters works throughout our wood basket which encompasses a 200-mile radius around the Huntland mill site to purchase hardwood logs to feed the desired lumber production outputs.
We also operate an open gate model for any logger and/or landowner who desires to sell hardwood logs of certain species and specifications.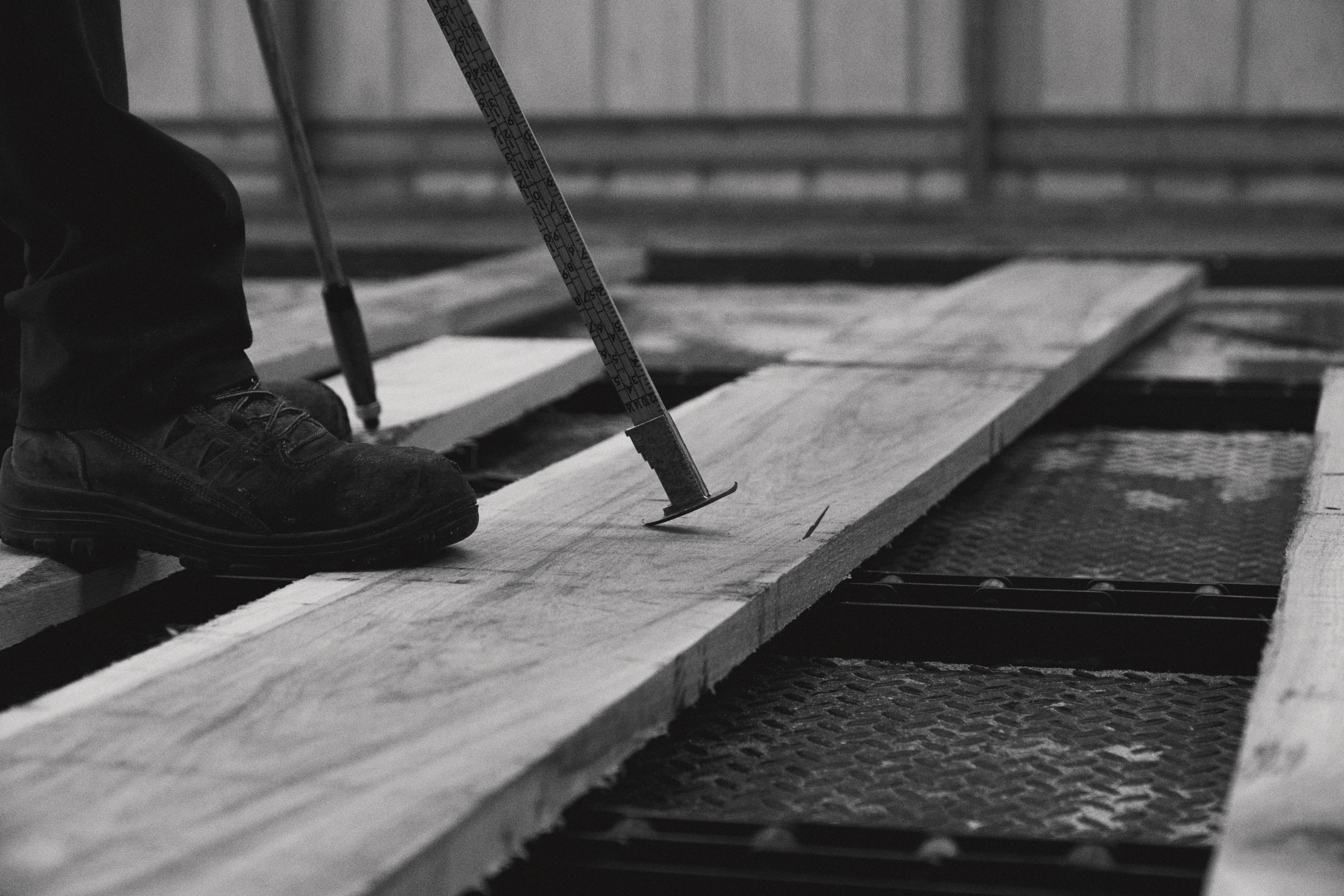 As an NHLA-certified manufacturer, we are committed to precision manufacturing and handling of our lumber products throughout the process. This ensures consistent performance and optimum yields for our customers.
Log Yard
Edit content ID in "Text" view
Sawmill
Edit content ID in "Text" view
Dry Kilns
Edit content ID in "Text" view
Shipping
Edit content ID in "Text" view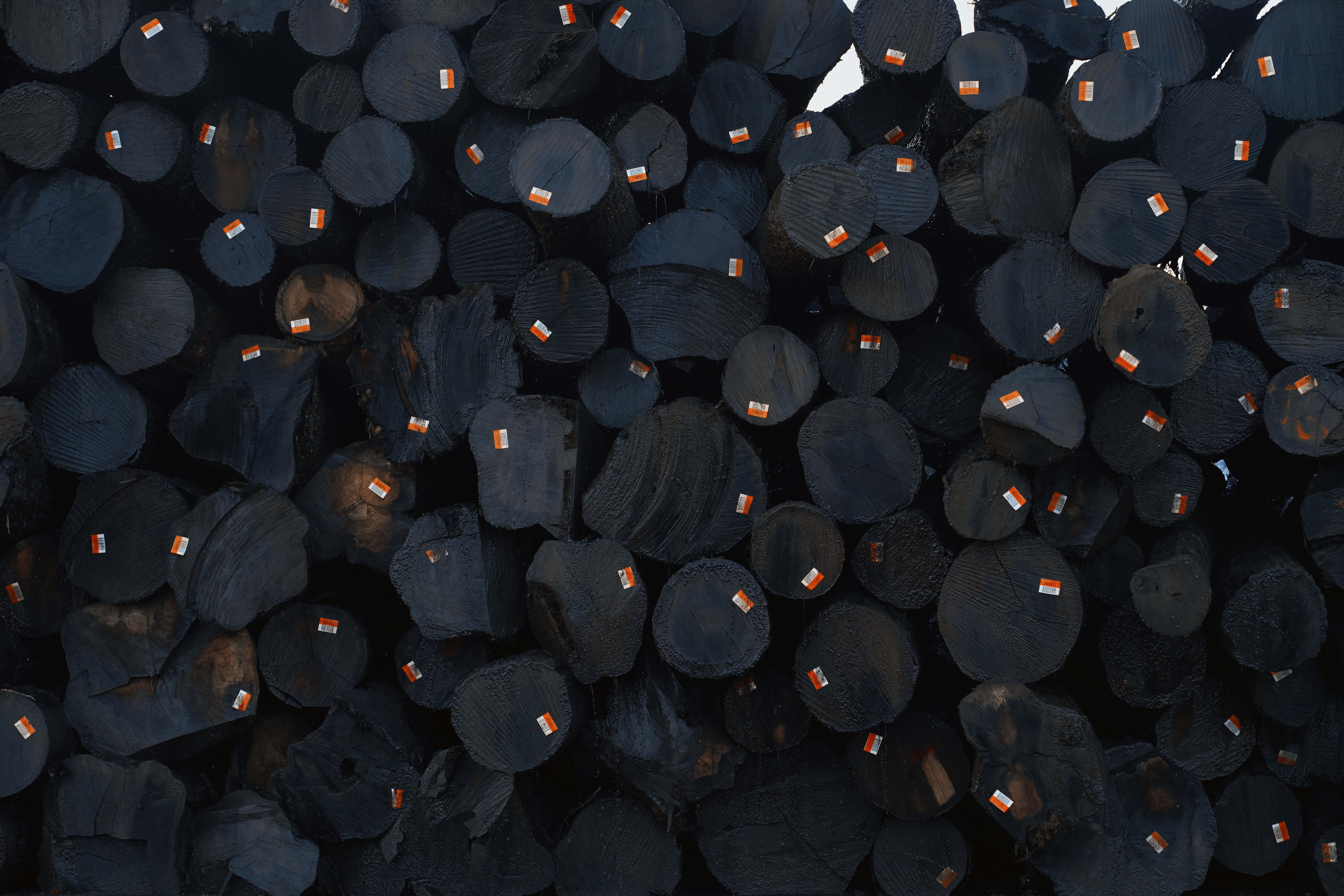 Logs are purchased, received, and inventoried onsite by species. Our oak species are kept under a recirculating sprinkler system to maintain freshness and prevent deterioration. Large inventory volumes ensure a consistent supply of lumber production throughout the year.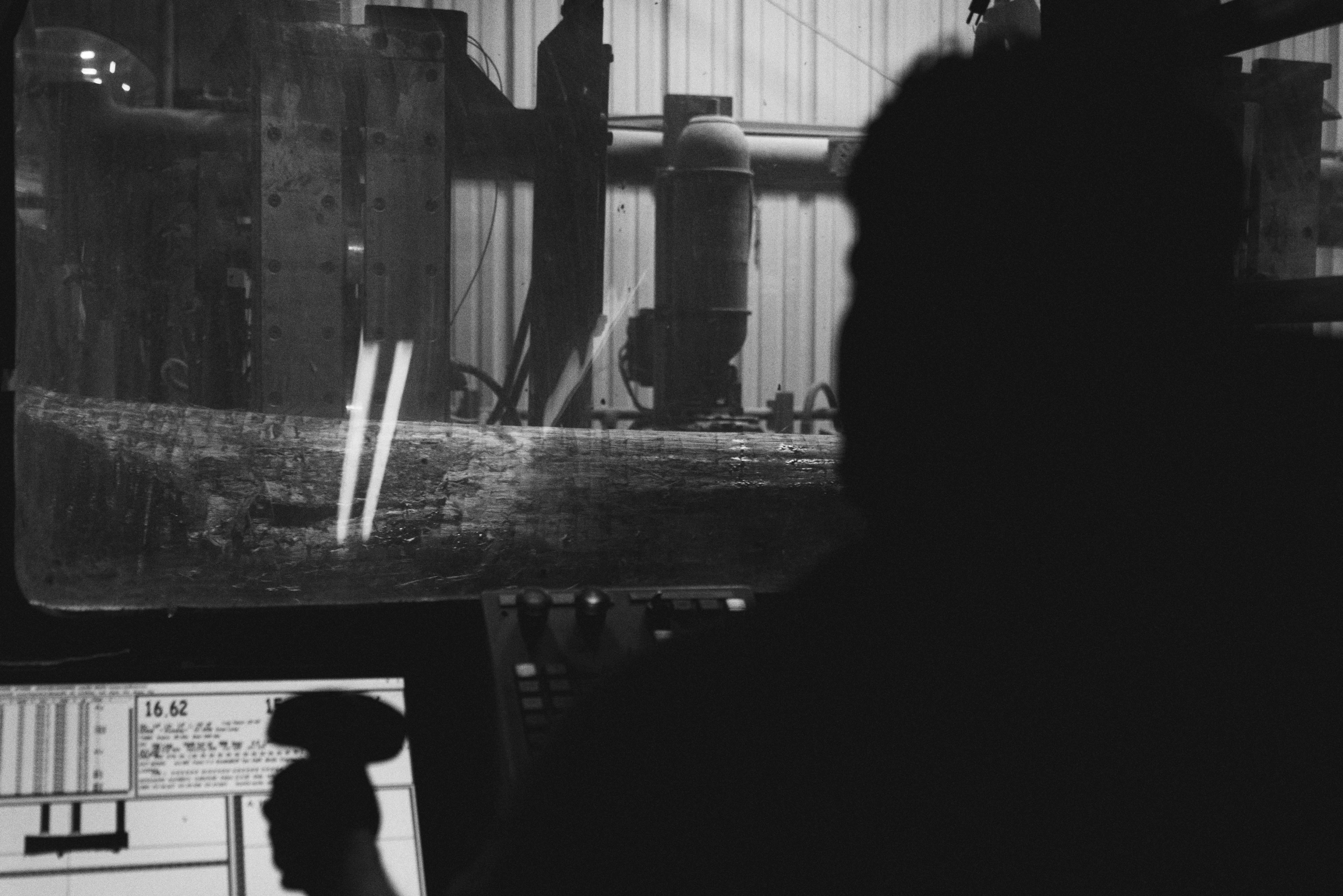 The sawmill is the heart of the entire process. Logs are consumed through a series of milling machinery centers which include a Nicholson ring debarker and metal detector to remove bark and excess dirt before milling. Next, logs are transferred onto our Salem linear positioning carriage with Cleereman trucks where they are scanned using USNR G3 stereo scanner before being cut at the headrig by our 7ft Comact double-cut band mill.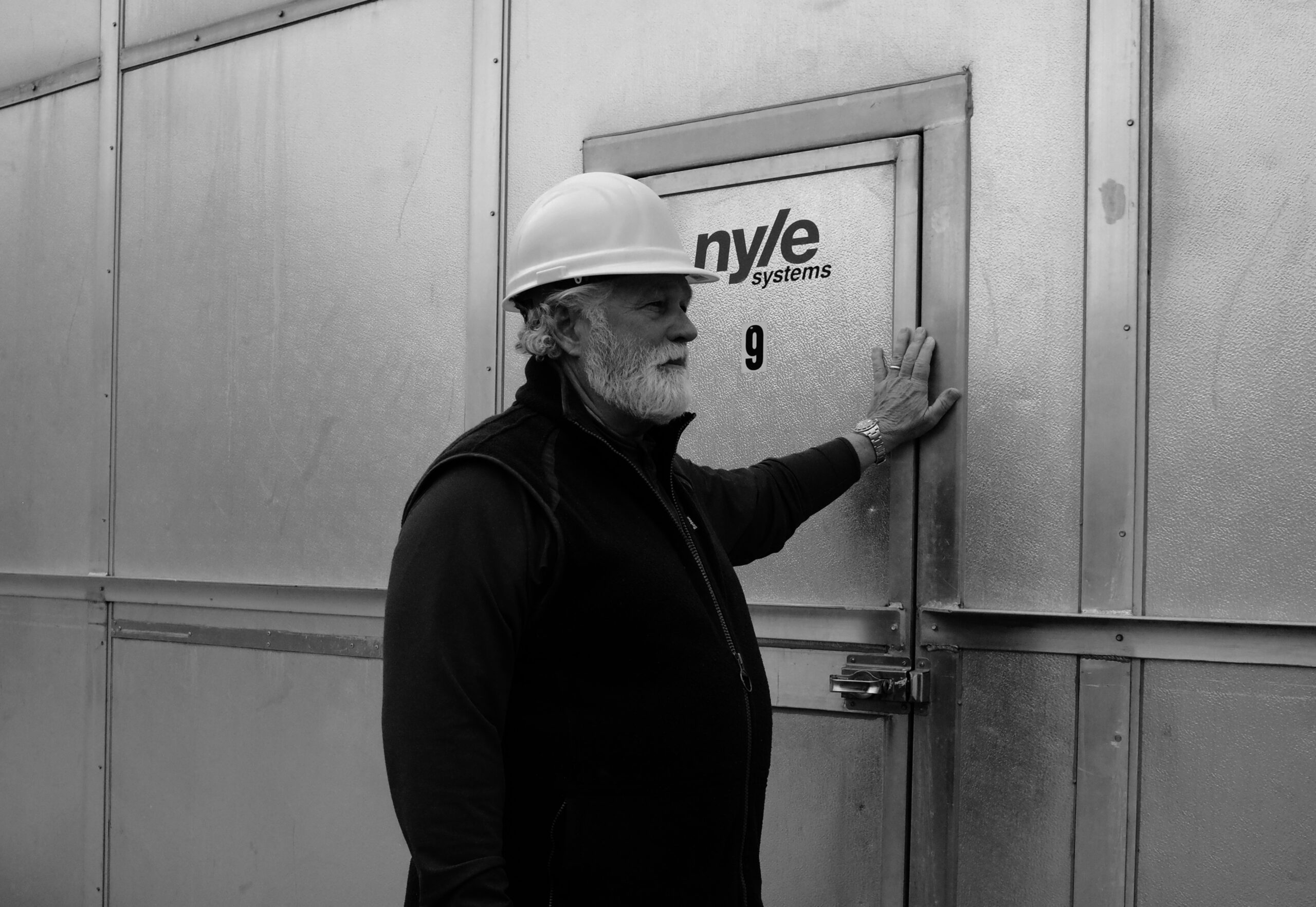 To ensure flat, bright lumber, we take special care to protect all lumber throughout the drying process. After a period of air drying in one of our covered sheds or on our drying yard, lumber is then transferred to one of our thirteen computerized dry kilns. Once dried, our lumber is re-graded by a team of NHLA-certified inspectors before it passes through another double-end trim and is finally sorted. From this point, we offer a numerous remanufacturing services including straight-line ripping and custom surfacing.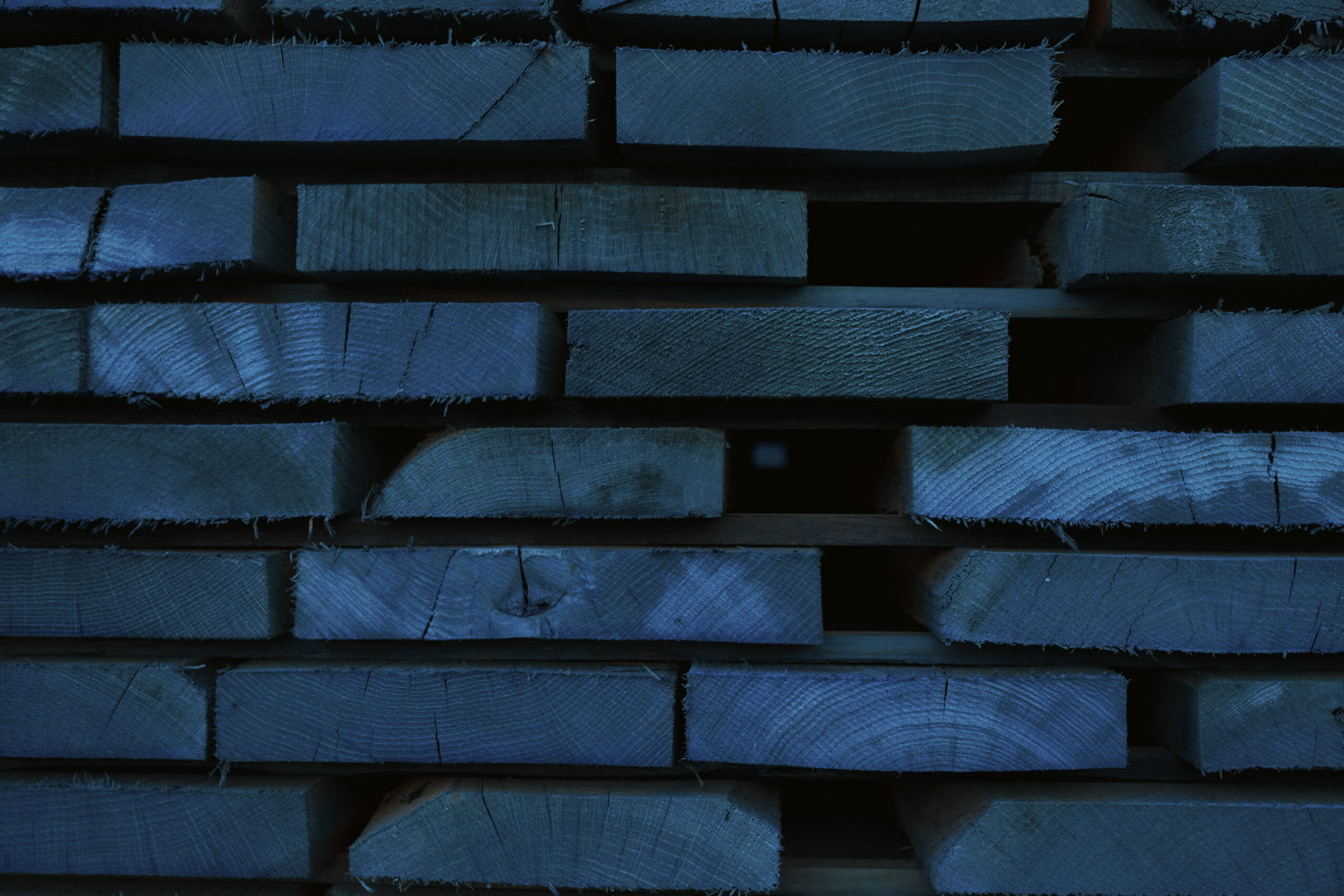 Once manufacturing is complete, lumber is then transferred to our shipping department where it is packaged to customer specification, which can include but is not limited to half-packs, double banding, custom painting and stenciling.
Transportation & Logistics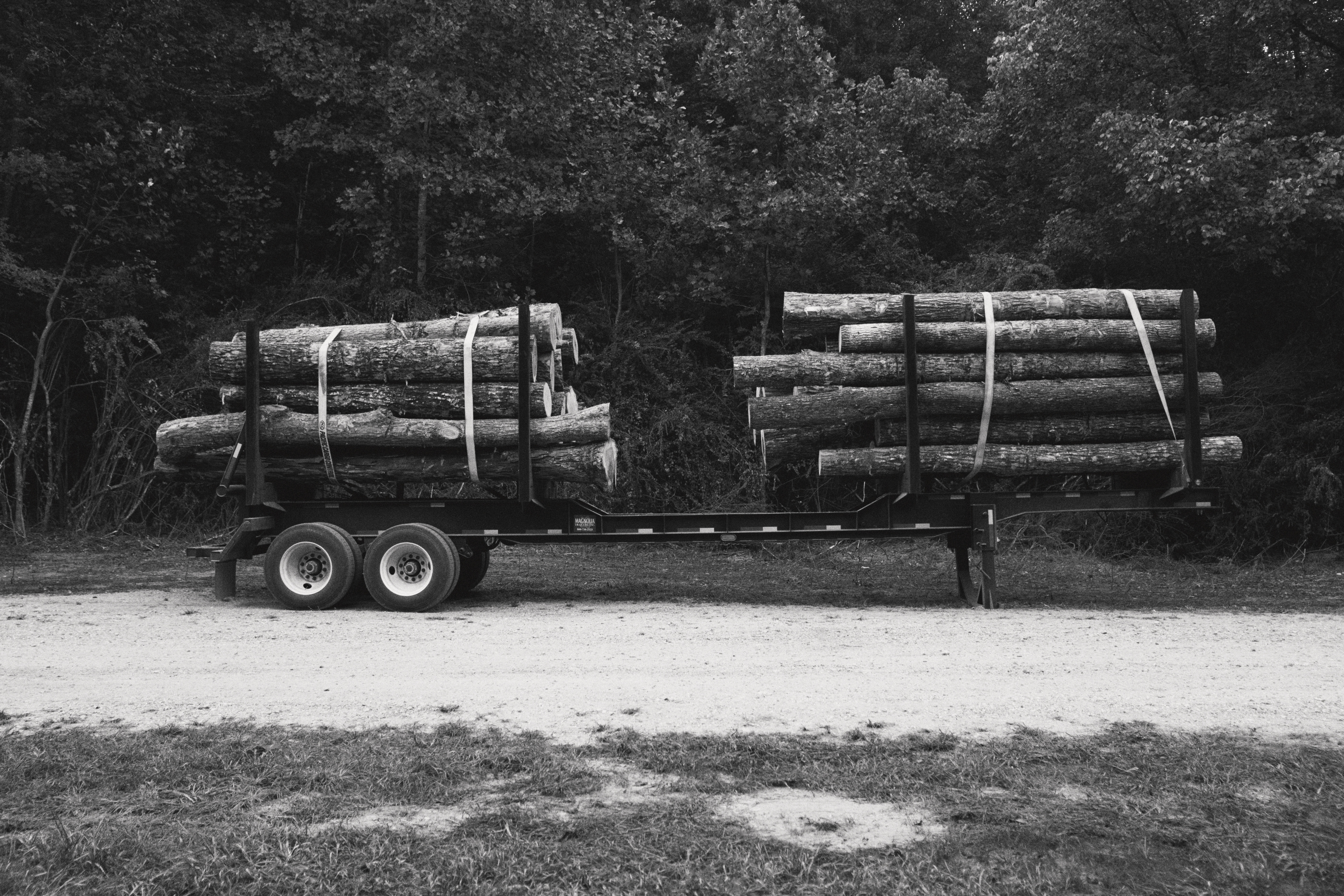 In addition to manufacturing quality forest products, we offer coordination and delivery to any destination on the globe. Domestically, our asset based trucking company, Thompson Transport, LLC, runs a fleet of day cab and sleeper cab tractor trucks combined with flatbed, Conestoga, chip and log trailers to pick up raw material and deliver finished goods throughout the Eastern United States.
For international orders, we offer export prep, phytosanitary certification, container loading, freight forwarding and drayage coordination.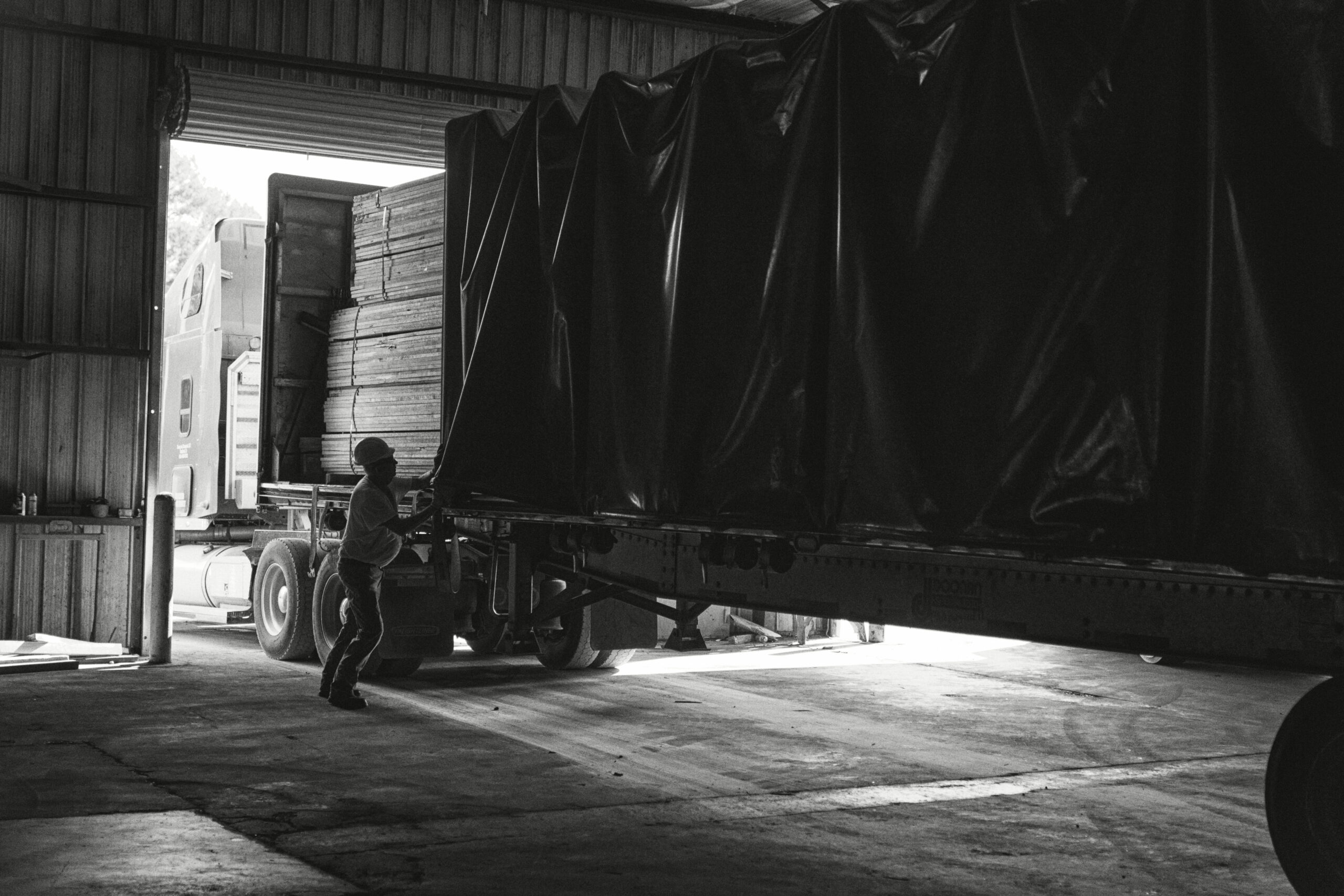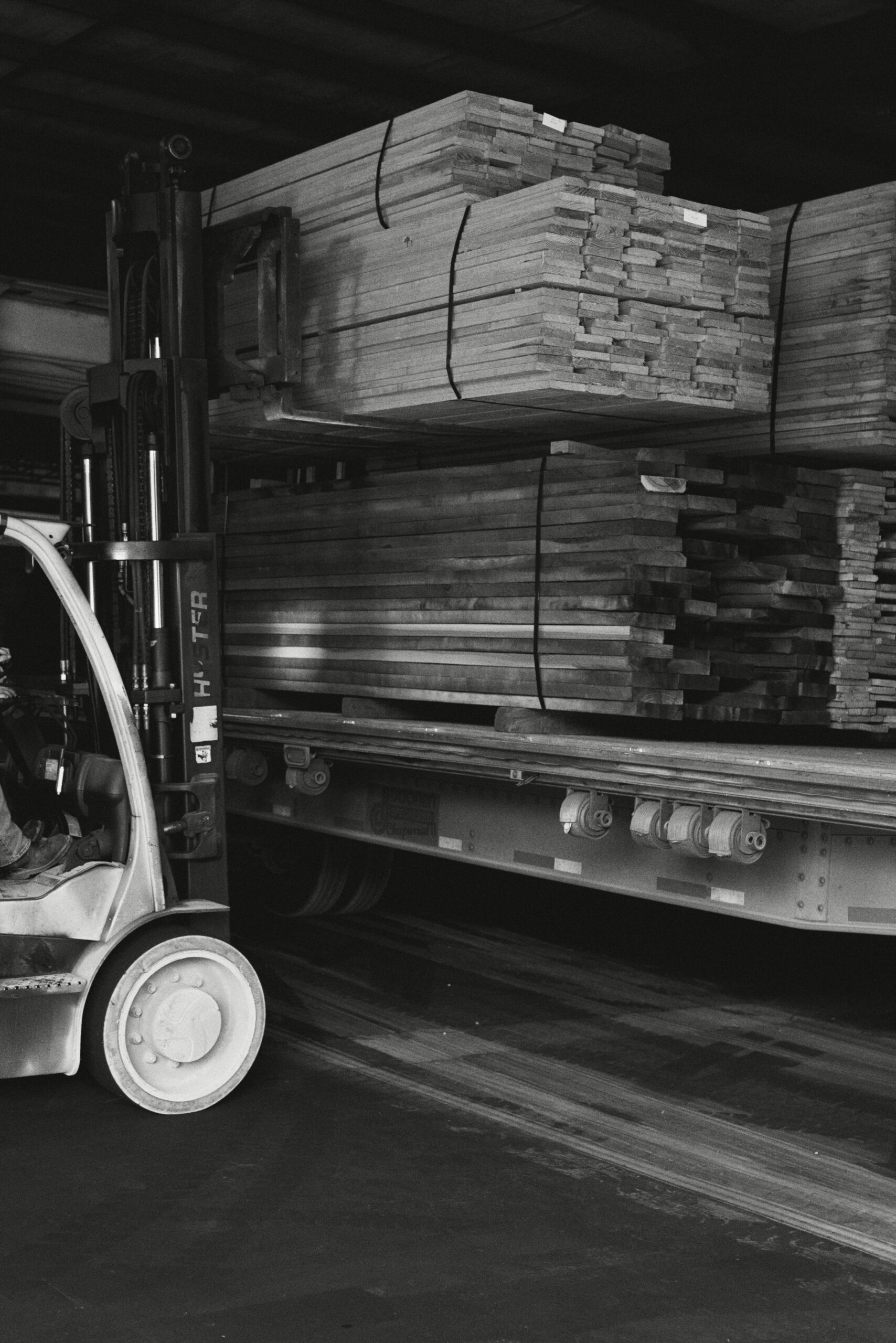 Given the central location in Middle Tennessee, our warehouse facilities are ideally located for hardwood lumber distribution throughout North America. In addition to full truck load orders, TAPCO, LLC was founded as a domestic, wholesale distributor of mixed loads of lumber products into millwork and furniture industries.